Hey ho, hey ho, it's off to Idaho we go!
Yes friends we are in the spectacular resort town of Sun Valley in Idaho 4hours North of Salt Lake City in Utah (pronounced 'Yew Tar' for those of you unfamiliar with the South West) where you can ride your Harley without head protection while wearing your side-arm in plain view on your hip. You can even purchase an AK47 at gun shows I was led to believe although coming from South Africa I cannot imagine why I would want to do that let alone contemplate the challenges of importing an automatic rifle to South Africa. I will just have to get one in Braamfontein where the going price is around R1,500 (< $200) I am told.
So you must be asking yourself: 'Why did he take a 15 hour flight (seat 74E) from JNB to JFK followed by a 6hr flight to SLC and a 5 hr drive to Sun Valley?'. Well.... It's simple. They promised us this:
At the risk of sounding critical, this is what we got today:
..and so the curse of the world cup claims another victim. No matter where we go the world cup has the capacity to provoke the wrath of the rain, wind & fire gods.
Sun Valley got a serious dose of the latter:
The resulting smoke cloud has reduced the fabled clear skies and spectacular views to a poorly executed rendition of Monet's soleil levant: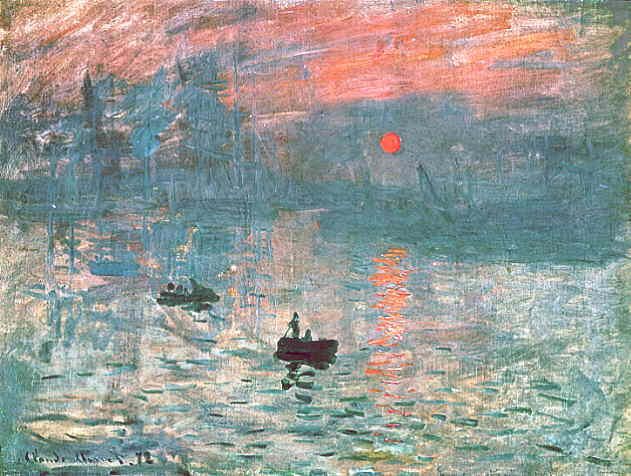 Don't get me wrong, I am a huge fan of impressionism, but just not when it comes to paragliding.
We set a 70km task to the north east through the murk and I owe an apology to Nate in that I doubted his optimism. I was thinking he was nuts to suggest we would fly anywhere but down, and was pleasantly surprised to find myself at 4,000m ASL gliding blindly along the course line getting trashed on the spines as the valley breeze clashed with the met wind. My vario reported 6.5m/s peak and 3.8m/s on the 10s average with brutal sink.
I wonder if the forecast is teasing us by suggesting it will clear in the next couple of days....